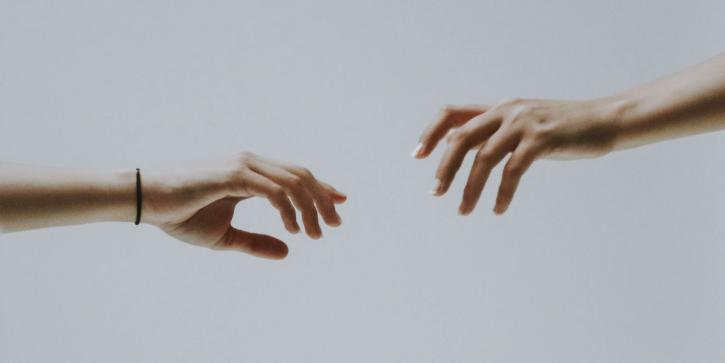 SDAS sign open letter to Boris looking for "watershed moment" in ending male violence against women
Posted on: Tue 6th April, 2021
Trigger warning: This article covers topics around domestic violence and abuse.
Following weeks of slowly fading hope that she might be returned safe and well, the death of Sarah Everard left many of us shocked and emotionally drained. The murder sparked intense discussion on social media about male violence against women, with millions of women sharing their personal stories of harassment and violence at the hands of men.
The level of attention we've seen given to these issues in recent days has been long overdue, but organisations supporting violence against women and girls (including Connexus' Shropshire Domestic Abuse Service) have raised "serious concerns about the government's response to male violence" in an open letter to Prime Minister Boris Johnson.
The letter calls on the government to widen the conversation around male violence against women and girls to include all women who have had their lives taken - including Wenjing Xu, Nicole Smallman, Bibaa Henry, Blessing Olusegun, Joy Morgan, Sian Blake and her children, Jillian Grant, Natasha Wild and Katy Sprague. The letter demands the government consider why the deaths of black and minoritised, migrant, LBT and disabled women rarely garner the same level of attention or response, and what this says about the endemic issues of male violence against women, and racism, sexism and ableism within institutions, including the criminal justice system.
We urge you to work with our organisations to deliver a response that meets the needs of all women and girls, and tackles the root causes of men's violence, and we look forward to hearing from you.
Open letter to PM Boris Johnson, signed by Violence Against Women and Girls support organisations.
5 point plan
Shropshire Domestic Abuse Service (SDAS) and the other organisations who have signed the letter make 5 clear recommendations to the Prime Minister and his government:
Name the problem
State clearly that this an issue of men's violence against women, rooted in sexism and inequality against women. The rise of 'gender neutral' responses means we risk failing to recognise that there is a clear need for women-only services.
Put primary prevention at the heart of the response
Men's violence against women and girls is not inevitable; it is the result of structures, institutions and attitudes that perpetuate women's inequality in society. Changing this requires working with our sector to challenge myths and stereotypes, equip communities to speak out about men's violence and abuse and challenge perpetrator behaviour, and provide children and young people with the knowledge and tools to end men's violence against women and girls for good.
Deliver equal access to rights and entitlements for all women and girls
Whilst VAWG impacts all women and girls, Black and minority women, migrant women, Deaf and disabled women, LGBT+ survivors and others facing multiple forms of discrimination have generally fewer avenues to support, safety and justice and fewer opportunities to access them. If your government's strategy and response gets it right for the most marginalised survivors, it will get it right for all.
Secure the future of the support services women and girls need
Our expert services continue to face a funding crisis, with short-term, insecure funding that fails to meet demand from the survivors who need our help.
Prioritise the systems change required to tackle men's violence
The government must end the focus on the criminal justice system as the only solution. Rape suffers from such low prosecution volumes and rates that it appears to have been effectively decriminalised. We are also seeing falling prosecutions and convictions for domestic abuse. Pushing women and girls to report violence in this context, or increasing sentence lengths, are limited solutions that will compound the structural racism experienced by Black and minoritised communities.
If you're a victim of domestic abuse and violence, or know someone who is, there is help available to escape. In an emergency always dial 999.